Partner of Leading ERP Suppliers
ORSOFT has partnerships with leading ERP, software and consultancy firms to integrate its own solutions seamlessly into existing software environments and hardware architectures.
ORSOFT has been a Microsoft Certified Partner since 2010. The Gold Independent Software Vendor (ISV) partnership, which has existed since 2011, has continued as Microsoft Partner Gold Application Integration since 2019. Fewer than three per cent of the approx. 32,000 Microsoft Certified Partners in Germany have the gold status, the highest mark of quality from the world's largest software manufacturer. The objective of the partnership is to fulfill the IT requirements of customers without compromise and lead the way in terms of competence.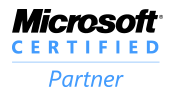 ORSOFT has been a proud Cerner i.s.h.med Solution Member since mid-2019. With ORSOFT for Healthcare, the software for multi-resource planning in hospitals, ORSOFT provides an add-on to SAP® for Healthcare and Cerner i.s.h.med® with which the underlying data can be visualized in a variety of ways and which supports semi-automated planning of resource allocation in hospitals.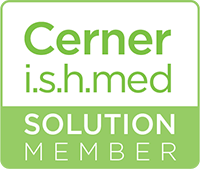 The status "Oracle Silver Partner" gives ORSOFT access to first-class products and solutions by Oracle that are connected with many development resources, training sessions and technical service. We pass this competence onto our customers. Partner applications validated by Oracle guarantee their integrability to our customers and ensure that they work perfectly.
ORSOFT solutions can also be integrated into ORDAT FOSS, Comarch (previously SoftM), ERP systems based on Microsoft SQL databases and Microsoft Dynamics.